What We Do
We are offering the professional and affordable tree care services such as tree trimming, tree removal, stump grinding, and more services. We are also experts in land clearing services. With our extensive experience, we proudly claim ourselves to be the best tree service company in Buffalo NY. They never fail to satisfy the customers with their diligence & creativity. From tree trimming to complete removal, from stump grinding to land clearing, from landscape planning to final making, from snow removal to plowing – we do it all. When it comes to tree and landscape care, we leave no stone unturned to make everything picture perfect. We turn your landscape into a 'dream-come-true project. And the best part is we make these happen at a very reasonable cost, right on time. We make sure that every time you return to your place, you feel pride in the setting. We make sure you love what you see when you come outside to breathe in some fresh air.
Customized Service For Tree Care Management
Best Tree Services Company in Buffalo NY
WE ADD STYLE & GRACE TO YOUR SURROUNDING AND WE TURN YOUR PLACE INTO A WORK OF ART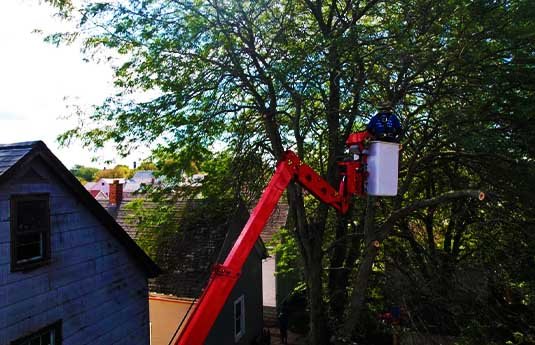 Services
What we offer
We offer professional assistance for the following list of services.
Services
Emergency Tree Services
Snow Windstorm Tree Removal
Windstorm Tree Removal
Thunder Storm Tree Removal
Services
Tree Services
Tree Removal
Stump Grinding
Land Clearing
We operate in three cities of the United States — Amherst, Buffalo & Williamsville. Our service is available in these places and in surrounding areas, up to 17 kilometres. We serve you with patience, perfection, and perpetual quality. Call us between 8 am to 8 pm. Our customer service team solves all your queries with care. Know more about our tree services